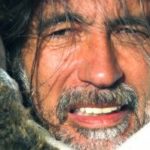 Powerful documentary film-making requires seeing beyond the surface of life, and bringing to light the inner dimension of culture, mind, and spirit that compels individuals and societies to act as they do. It is that intention – the desire to bring the whole story to light, not merely its most accessible features — that makes Patrick Morell's work so compelling.
Achieving that goal is not without hardship — and danger. While filming in Kolkata, India, for example, Patrick was attacked by wild dogs and suffered serious injury. In the wilds of Nagaland, he was chased by a one-horned Rhino. But arguably the most fearsome mammals who have stalked Patrick were the Chinese soldiers in Tibet who detained Patrick on numerous occasions when he was shooting his widely celebrated documentary, "High Train to Tibet" which premiered in New York in 2014.
 His dedication to telling the whole story has demanded more than simply filming his subjects, but also immersing himself into their cultures
for weeks and sometimes for months.
Patrick was one of the first Frenchman to gain a visa to enter the Nagas tribal lands, the headhunters  northeast India and the northern part of Myanmar
He has joined Inuit hunters on the hunt for Narwhals in North west Greenland.
 And he has filmed freshwater seals on the remote shores of Lake Baikal in Siberia.
And much more….
What is important is that Patrick doesn't return with rare artifacts from his journeys like shrunken heads, walrus trophies or poison-tipped arrows. What he does bring back from his journeys are incredible images. And he assembles them in a way that is not only beautiful and memorable, but important as a historical record.
The following screens capture a selection of Patrick's library of images across the Environment, Nature, People and Art and is evidence of his spirit of adventure while bringing the whole story to light.
Michael Urheber. Author and composer ("Bava's Gift" & "The Further Shores of Knowing").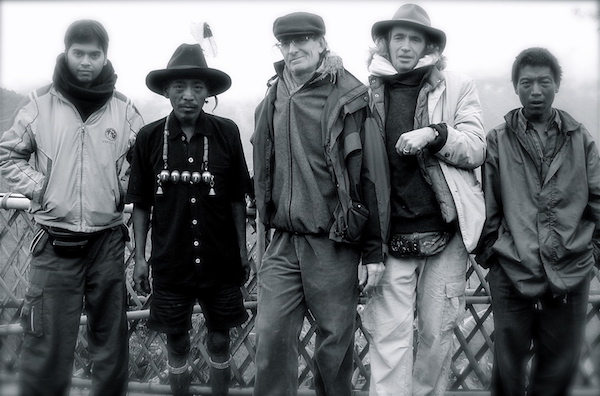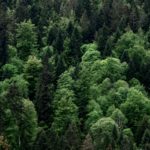 Patrick was born in France, in the rugged Mountain region of Les Vosges near Alsace Lorraine, bordering Germany's Black Forest.
He learned his craft at the Louis Lumiere Film School in Paris, and earned degrees in philosophy and journalism at the University of Paris Sorbonne/Vincenne. In addition to his love of nature and related themes, Patrick was greatly influenced by the Cinema Verite style and Gilles Deleuze 's philosophy.
In the Western United States, he gained film experience, as a freelance cameraman (16m/m, 35m/m), in 1982 and 1983 filming features such as the dark thriller "the Masseuse" from Masai Films (Marin County), in the streets of San Francisco.
In 1984, working with and for the San Francisco Film Company, he scouted for "the Golden Spike" a Sam Peckinpah project.
He shot commercials for Grant Production, an advertising company in Sacramento.
In Los Angeles, he provided advisory services in Documentary film classes at UCLA in 1988 and worked as an actor, from 1985 to 1991, with minor roles in
"I Married an Ax Murderer" and "The Last of the Mohicans".
In the 90's in New York, Patrick filmed numerous art videos as well as educational and institutional programs for several video production companies such as Visual Arts Productions International, A.C.T (Art, Cultures & Technologies), Video 35,  Maysles Films in New York, Blue Waters in Los Angeles and Knight Productions in Washington DC.
The film "Souls Grown Deep" (45′) filmed in Alabama and Georgia in 1996 about three self -taught black artists was made in collaboration with Arts, Cultures & Technologies, the High Museum of Arts in Atlanta and the collector William S. Arnet.
He has performed corporate video assignments with companies including Suez Environment in the Hashemite Kingdom of Jordan while shooting a series on Water in the Middle East (Lebanon, Jordan and Syria) in 2004, for France 5 and in Turkey in 2003.
He has collaborated on multiple cultural preservation projects with UNESCO in Paris and Cairo, with the Shomburg Center for Black Studies in New York, and with the Smithsonian Institute  in Washington DC.
While shooting footage for the project "Witness of Existence" in Sarajevo during the brutal winter of 1995/ 1996, he also helped in the humanitarian mission to deliver warm clothes and food to people in Croatia and Bosnia-Herzegovina's regions most affected by the war.
His work either as a shooter and/or as a director has been featured in a wide array of International documentaries for European television (Arte France, TV 5 France, Studio 21 Sarajevo) and for US broadcasting (PBS, National Geographic, Discovery Channel, and HBO).
In the last few years, he has continued to travel extensively in South East Asia and most recently in India where his last film Teyyam, Of Gods, Heroes and Ancestors" filmed in the State of  Kerala was completed in early 2022. 
 In his journeys and as a independent filmmaker, Patrick write a rough draft based on quick research, scouts locations, shoots material while investigating the  stories and edit them based on the materials that he discovered.
See films and in production pages for details: 
https://patrickmorell.com/films/
https://patrickmorell.com/in-production/

His films (mostly Independent) and cinematography remain true to his homegrown roots in hand held camera, Cinema Verite style, while experiencing many other styles of cameras and sound.
"I like documentaries because it allows you and the audience to a direct, close up, and not so programmed approach to reality.
And I think there is an audience for this." 
He is currently based in New York City and in Princeton, New Jersey. USA