L' Arc de Triomphe, Wrapped. (1961-2021)
by Christo & Jeanne Claude. Paris October 2021
L'Arc de Triomphe, Wrapped, a temporary artwork for Paris, was on view for 16 days from Saturday, September 18 to Sunday, October 3, 2021. The project was realized in partnership with the Centre des Monuments Nationaux and in coordination with the City of Paris. It also received the support of the Centre Pompidou. The Arc de Triomphe was wrapped in 25,000 square meters of recyclable polypropylene fabric in silvery blue, and with 3,000 meters of red rope.
In 1961, three years after they met in Paris, Christo and Jeanne-Claude began creating works of art in public spaces. One of their projects was to wrap a public building. When he arrived in Paris, Christo rented a small room near the Arc de Triomphe and had been attracted by the monument ever since. In 1962, he made a photomontage of the Arc de Triomphe wrapped, seen from the Avenue Foch and, in 1988, a collage. 60 years later, the project was finally concretized.
L'Arc de Triomphe, Wrapped was entirely funded by the Estate of Christo V. Javacheff, through the sale of Christo's preparatory studies, drawings, and collages of the project as well as scale models, works from the 1950s and 1960s, and original lithographs on other subjects. It received no public funds.
Footage shot on October 2nd 2021, of the wrapped monument under stormy skies.
2K 1080p
Reel Duration: 8'06"
This is the third installation I have shot with Christo & Jeanne Claude.
After Reichstag Berlin 1995 and the Gates, New York in 2005.
https://patrickmorell.com/works/art/#gates
Paintings from the new Dark Age (2018-2020)
Painting from a new Dark Age.
by Brian Gormley
Upper Black Eddy. Pennsylvania. USA
2020
HD 1080p
Reel Duration: 13'11"
This is the second project I do with the Pennsylvania based painter Brian Gormley.
The first one was "Road Map" in 2011.
See In the Reeks and Road Map down below.
In Brian's words:
"The new dark age series was my seismographic response to the state of the world and how the events were influencing me.
The works were completed with a great speed of execution by working quickly until my subconscious takes over and I am constantly surprised.
It was only after the works were completed then I could see the influences.
As Picasso said "every artist lives every other artist life in his own way"… in that way we're only a link in the chain.
The works were also a complete exorcism of emotion.
That was the way I was burning myself while I witnessed the slow and painful decline of my beloved mother.
Put simply the works were a love letter to her."
HEIDE HATRY
New York, USA
2017
HD 1080p
Reel Duration: 3'52"
"Although I wasn't really conscious of it for a number of years, I have been making work relating to death from the beginning of my art career in 2004.
It's obviously relevant that, growing up on my father's factory-style pig farm, I was exposed to death and dead bodies as far as I can think back.
It was my "job" from the tender age of 10-15 to cut dead pigs into pieces for the family freeze.
 My recent work, Icons in Ash, is the most intimate. 
Trying to quell my own persistent grief over my father's early death, I began making portraits from the ashes of the subject as memorial icons for the bereaved. I do so using a technique I invented which involves building  up the portrait in a beeswax surface by embedding particle by particle of the cremated remains. The portraits look like very grainy photographs, and the fact that a portrait not only looks like the departed but actually is the loved one, has comforted many."
excerpt interview by Anthony Haden Guest (White hot magazine)
Juan Luis Morales/ Teresa Ayuso
Havana Cuba/ Paris France
2017
HD 1080p
Reel 1 duration: 2'48
Reel 2 duration: 2'08"


For more on the film:
https://patrickmorell.com/arqueologia/


Juan Luis Morales and Teresa Ayuso aka Atelier Morales  present here  "Arqueología No. 2" or Archeology Num. 2 from their series "Patrimonio a la Deriva Arqueología" making reference to the poem "Archeology" by the National Prize for Literature '86, Cuban-born poet, Eliseo Diego (1920-1994).
Juan Luis and Teresa works depict a Havana house left by their owners who were part of the constant Cuban migration that has taken place for more than 55 years. 
An archaeologist appears as a ghost trying to unearth the history of such place while trying to understand how quickly families disintegrate when they loose their land of origin, their birthplace, their roots and patrimony.
KCHO 
Havana, Cuba
2015
HD 1080p
Reel Duration: 11'37"


KCHO is a Cuban artist.
Some of his trademarks are his paintings, installations and sculptures of small boats as we can see in this reel. These boats symbolize the Cuban exodus of the 90's when Cuba found itself dissociated from the then crumbling Soviet Union. Starting in Germany in 1992, KCHO was propelled on the art scene worldwide.

In 1995, he participated in the first Kwang-Ju Biennial, Korea, where his work won the Grand Prix. That same year, in Paris, France, he is awarded the Prize for the Promotion of Arts, granted by UNESCO.
Today KCHO lives in Cuba with his family and does numerous arts and education projects with the poor communities around Havana and on the Isla de la Juventud, south of Cuba where he was born. He is one of the very few Cuban artists recognized by the Castro regime.
These footage have been shot in and out of KCHO' studio, located in the neighborhood of Romerillo where KCHO and his team bring works of arts in people's houses, shops and on murals in the street. With his permission and guidance, here we discovered, a living museum full of life and authenticity, colors and people where art becomes reality and reality art.
(for more on Romerillo neighborhood see People category https://patrickmorell.com/works/people/)
In the Reeks 
Ireland/ US
2011
HD 1080p
Reel Duration: 6'51"


The film In the Reeks was shot in the MacGillycuddy's Reeks in southwest Ireland in the spring of 2011.
The MacGillycuddy's Reeks is a mountain range in County Kerry of Western Ireland.
Stretching over 12 miles, it includes the highest peaks in Ireland.
In the Reeks  is one of several poems composed by Michael Carter and included in the book: "On Bolus Head", published by the Cill Rialaig Project, Ireland.
Like the poem, the film "In the Reeks" was composed while in residency at the Cill Rialaig village located in the same region of the Ring of Kerry, in Western Ireland. (See Ireland in Nature category).
https://patrickmorell.com/works/nature/ireland/
Road Map (US)
New York & Upper Black Eddy,  Pennsylvannia
2011
HD 1080p
Reel Duration: 4'15"


During the 1980's the New York streets and subways became the instant studios of hundred of artists, from spray can graffiti painters to site-specific conceptual sculptors. Celebrated Artists such as Keith Haring and Jean Michel Basquiat gave rise to a new wave of NY artists in the 80's.
Road Map examines the works of the painter Brian Gormley, from his early influences in street art, graffiti, cave paintings and doodles to "more focused" studio works pioneering the use of color technology, juxtaposing samples of silkscreen abstraction and thereby, developing new symbols and visual vocabularies.
The Naked Trace 
New York, USA
2009/2010

HD 1080p
Reel Duration: 12'01"


"The Naked Trace" is about the works of New York based  painter Mark Wiener (1951-2012).
In this film Mark comments about his technic and organic gesture of throwing, dripping and pouring paint, and thus reconciles figurative and abstract paintings in an urban context where the traces and marks of the city play first role.
This particular sequence is about "Chance" in abstract painting and the ability of the painter to reproduce many times the same gesture through the power of observation.
CHINA ARTS: HERE and THERE, NOW and THEN.
Beijing/ Shanghai
2008- 2009
Shot in Bejing and Shanghai, Paris and New York.
Stand def. PAL. 720 X 576.
Reel Duration: 7'42"

Following the death of Mao in 1976, and the movement of Tiananmen Square in 1989 which gave birth to the Chinese artistic New Wave, Chinese artists began making their mark on the international art scene.
 This documentary examines the trends in the explosive generation of contemporary artists by visiting them where they live and work, in mainland China (Beijing and Shanghai) and in the US and Europe.
In painting, sculpture, photography, and filmmaking spaces – this 2 parts (2 X 90′)  documentary highlights not only the artists' governing aesthetics and everyday working life, but also a particular vision of China, now and then, through its transformative aspects from a architectural, sociological and esthetic points of view.
China Arts. Cui Xiumen
Beijing China
2008
Standard definition. 720p
Reel Duration: 7'22"

China is not immune to the problems of child abuse and predatory sexual behavior. In one shocking incident, Cui Xiumen — an artist who has won international acclaim — relates the story of a nine-year old girl she knew growing up who was impregnated by a 75-year old man.
THE GATES (Christo & Jeanne Claude)
The Gates 
Christo & Jeanne Claude
New York, USA
Maysles Films/ Arte  (Germany)
2005

A 90 minutes film

Cinematographer.

The Gates were a group of gates  comprising a  site specific  work of art by Bulgarian artist Christo Yavacheff and French artist Jeanne-Claude, known jointly as Christo and Jeanne- Claude.
Transcending controversy, it was finally completed in 2005.
The artists installed a "golden river" of 7,500 fabric-paneled gates along 23 miles (37 km) of pathways in Central Park, NY.
From each gate hung a panel of deep saffron- colored nylon   fabric.
The exhibit ran from February 12, 2005 through February 27, 2005.
 Renowned documentary filmmaker Albert Maysles and long-time collaborator Antonio Ferrera chronicle the artists' 26-year commitment to transform the winter darkness of the park into a garden of light and color.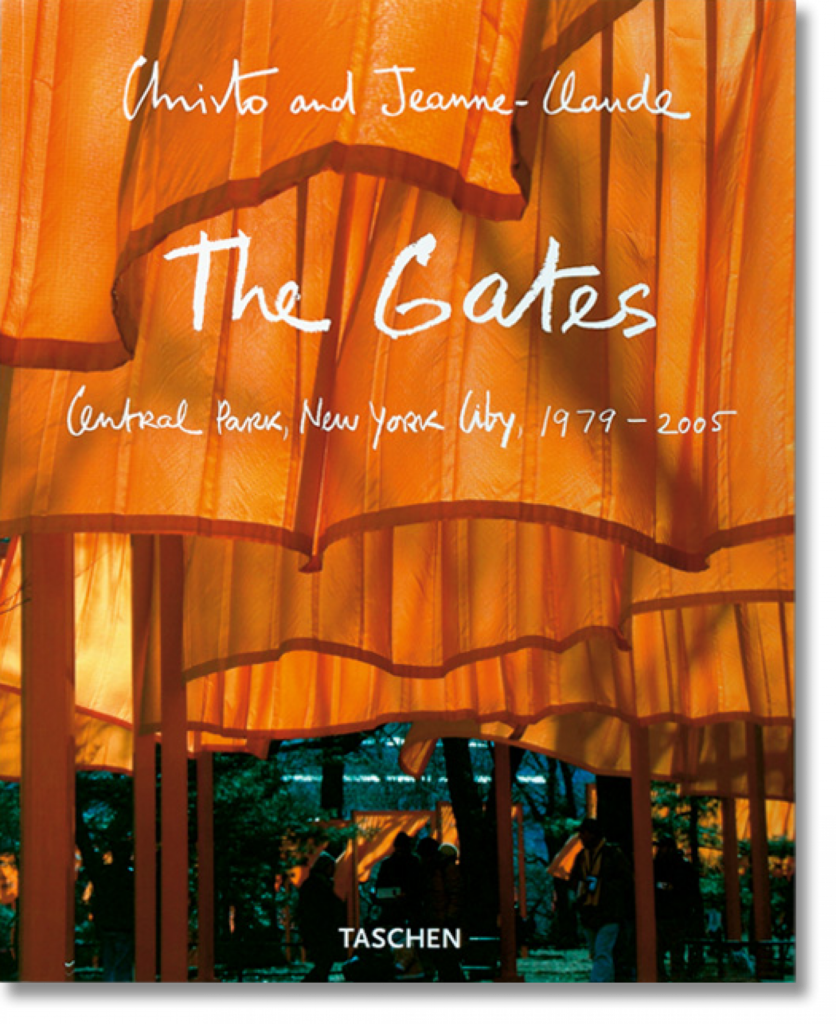 15 minutes of my footage end up in the final cut of the film (93′) which closed the Tribeca Film Festival in April 07.
BURNING MAN, Black Rock City, NEVADA USA
Nevada, USA
Excerpt of Hope and Fears at Burning Man 2006

Standart definition: 720p
Reel Duration: 17' 21"
Once a year, tens of thousands of people gather in Nevada's Black Rock Desert to create Black Rock City, a temporary metropolis dedicated to community, art, self-expression, and self-reliance. In this crucible of creativity, all are welcome.
"We believe that the experience of Burning Man can produce positive spiritual change in the world. To this end, it is equally important that we communicate with one another, with the citizens of Black Rock City and with the community of Burning Man wherever it may arise. Burning Man is radically inclusive, and its meaning is potentially accessible to anyone."
(Source: Burning Man)
For more on Burning Man event: 
https://burningman.org/event/

The Green Man. Burning Man 2007
Nevada, USA
Excerpt of an interview with Larry Harvey 

Standart definition: 720p
Reel Duration: 5′ 00″


Every year Burning Man  has a different topic written by Larry Harvey who created the event in San Francisco, in 1986.
In 2007, it was "The Green Man".
In this reel, Larry Harvey talks about his motivations in creating the Burning Man event.
It was recorded in New York City in 2017. 
Larry Harvey was born on January 11, 1948  and passed away on April 28, 2018 in San Francisco where he lived.
Les Grunewald du Musee de Colmar
Les Grunewald du Musee de Colmar (excerpt)
Philippe Fredet Productions/ AXA
Colmar, France
2004

Standart definition: 720p
Reel Duration: 5'20"

This 45' documentary focuses on the Mathis Grunewald masterpiece: "The retable of Issenheim" placed in what is today the Colmar Museum.
This museum of northeastern France is the ancient cloister of Issenheim where the painting was originally done.
Based on the Joris-Karl Huysmans's essay related to the Mathis Grunewald's paintings, the documentary leads the spectator into the nine panels constituting the famous altar.
This is an excerpt about the first panel depicting Christ crucifixion
"This introspective documentary completed in 2004, marries the Huysmans's text and the visuals, in order to give an unique, compelling, intimate, and original view of this unique world re known masterpiece."
(L'Est Republicain. Tribune. France)
Here is an excerpt of the film (in French)
 Mr. Philippe Fredet who produced the film, lives in Paris.
Joe Downing, a painter's life
JOE DOWNING (1925- 2007) An Artist's Life
(Series of 3 films)
Paris/ Menerbes France/ Kentucky US
2003-2004
Standart def: 720P
Reel Duration: 9'35"


3 films constitute this series :
Le Bonheur de Joe (Joe's Happiness)
Le Bonheur retrouve ( Happiness regained)
Looking for Joe.
produced by Golden Rabbit films/ Joe Downing / Martine Lelouch Productions, France.2003.
Raised in rural Kentucky, Joe Downing was sent to Normandy at the end of World War 2.
Upon his return to America, Joe studied optometry in Chicago.
 It is at the Art Institute of Chicago where he was taking night classes, that he first encountered the Art world and French painters; the likes of Degas, the Fauves, and Picasso (whom he will meet later in Paris) to name a few.
After a few years of study in Chicago, he decided to return to France for a short while, in the early 50's. 
He ended up staying in Paris where he became one the first artists involved in the Abstract Lyricism movement, in vogue at the time in the Parisian artistic circles.  
The documentary, partially biographical, follows Joe Downing's s path, from his early days in Chicago to Menerbes, a village in Provence where he lived until 2007, passing through the prolific Parisian art scene of the 50's, and the Abstract Lyricism movement.
Norbulingka & the Making of a Thangka
Norbulingka and Tashi Dorjee
India
2001
Standard definition. 720p.
Reel Duration: 13'15" (Norbulingka)
Reel Duration: 10'26" (Tashi Dorjee)

Norbulingkha is a unique Institute dedicated to the preservation of Tibetan arts and culture. 
It is located in Dharamsala, in Himachal Pradesh, India.
In the early 1980's, Kelsang Yeshi, Minister of the Department of Religion and Culture, at the Tibetan in exile government in India, and his wife Kim Yeshi began to imagine an institute in India which could act as a cradle for the revival of Tibetan art, and provides a haven for Tibetan artists to practice their crafts. 
The goal was to return Tibetan art to its former glory, following the strictest standards in terms of the selection of materials, quality of craftsmanship, and adherence to traditional methods. The Norbulingka Institute was completed in 1995.
Thanks to Kim Yeshi, I had the chance to meet one of the masters at the times (2001) in thangkas paintings: Tashi Dorjee, here featured in the second part of this uncut reel.  
A thangka, is a Tibetan Buddhist painting on cotton, or silk appliqué, usually depicting a Buddhist deity, scene, or mandala. 
Tashi Dorjee opened up his house to me, in March 2001 in Mc Leod Gang (near the Namgyal Monastery, Home of the XIV Dalai Lama in Exile in India) to explain the basics of thangkas paintings, an intricate and unique technic of sacred Tibetan paintings.
Unfortunately, this reel is not translated from Tibetan to English.
excerpt of Thornton Dial
Bessemer, Alabama, USA
1996
Standard definition. 720p.
Reel Duration: 5'09"

Souls Grown Deep Foundation was founded in 2010, but traces its roots to the mid-1980s, when William S. Arnett, (1939-2020) an art historian and collector, began to collect the artworks of largely undiscovered African American artists across nine southeastern states.
Developed outside of the structure of schools, galleries, and museums, these rich yet largely unknown African American visual art traditions present a distinct post–Civil Rights phenomenon that offers powerful insight and fresh perspectives into the most compelling political and social issues of our time.
The majority of the works and ephemeral documents held by the foundation were compiled by Arnett and his sons over three decades, with the goal of creating a collection that could serve as a record and legacy of this culture.
Souls Grown deep the film presents 3 generations of self taught black artists.
 Lonnie Holley Thornton Dial and Ronald Lockett
The excerpt is about Thornton Dial: A self-taught artist from the "black belt" of Alabama, Thornton Dial worked continuously on his paintings and sculptures, when he wasn't working at his job fabricating railroad cars.
Witness of Existence (Bosnia Herzegovina)
Witness of Existence 
Bosnia/ Herzegovina
1994/1996
Hi 8/ Beta Cam. PAL. 720x 576
Reel Duration: 4' 00"

This film was shot in Sarajevo in 1995 right after the Serbian/ Bosnian conflict (1992/1995), during which the city was kept under siege from the Serbian snipers.
 It examines the points of view of three artists, Christian, Jewish and Muslim who lived through the conflict while still making their arts.
It was based on the art exhibit titled "Witness of Existence" produced in Sarajevo in 1993 and released worldwide afterwards. 
The documentary  was made in collaboration with Studio 21, the Obala Art Center in Sarajevo and the Soros Foundation.
 Mustapha Skopljak's brightly painted, folk-art wooden figures, buried in sand and soot and covered by transparent glass found in the streets, are depicted in this excerpt  filmed in the artist studio which just has been bombed.
These pieces were later ritually exhumed at the opening in the Obala Gallery exhibition, emphasizing the mound's role as both tomb and womb, enacting a myth of healing and resurrection.
Passions for the Light (Russia)
Passions for the Light
St Petersburg, Russia
1995
Hi 8/ Beta Cam. PAL. 720x 576
Reel Duration: 6'13"


"Passions for the Light" is an exploration of the New Russian artistic "Avant Garde" who flourished in the late 80's and early 90's at the time of the "Perestroika" in
St. Petersburg, Russia, with the City's strong cultural, artistic and intellectual heritage as a background. 
It focuses on an art exhibition in 1995 at the Russian Museum (St. Petersburg) "Apuleius, The Golden Ass".
This exhibition was constituted of Tableaux Vivants (living pictures) illustrating the twelve chapters of the book by Ovides
"The Golden Ass" which retraced the travels of a lad through different time periods of the Antiquity.
The documentary was made possible by the Soros Foundation in Russia and was released with Arte France (Metropolis) in 1996.

Painter with the Umbrella (New York)
Painter with an Umbrella. Arnold Wechsler
New York City. USA
1981
Beta Cam. 720x 576
Reel Duration: 32'27"


This is an excerpt of the first video I shot in New York in 1981.
 It was made for and with my good and long- time friend Arnold Wechsler.
The video covers Arnold's work from the late 70's and early 80's. I was fresh from Europe and this project was my first professional incursion into the NYC art scene. 
I had previously touched the new analog Video medium at the School of Fine Arts in Southern France and more specifically in a hospital for people with special needs in Villeneuve des Avignons but I was not familiar technically with the medium at all. (Beta Cams ¾ inch. Monitors. Instant replay). I was trained in film school in Paris solely as a film cameraman (16m/m and 35m/m).
We shot this in an old television studio on Canal Street.
 The camera only stopped rolling a few times, so almost everything was recorded like a TV reality show, without barely a cut. 
A few weeks later, the program was shown for one week, through the nascent Manhattan Public Network on Channel 35.
Partly because it became such a comical / spoofy/ improvised happening, it was an instant hit for our friends and the people who had the chance to see it.  
A brief moment of fame for Arnold and I and all the people (including Alicia and Natasha) who were on the set.  
I don't think Arnold sold anything that night, but as this video shows, we had a lot of fun.  
This was the first of more than a dozen programs that Arnold and I collaborated on through Visual Arts Productions International  (1981-2004).