Indigenous peoples often possess a profound relationship with their natural landscapes and depend on these territories for their cultural, religious, health, and economic needs. Their rights to and relationship with lands and waters, and deep knowledge of natural systems and resources, make them critical leaders for building a sustainable future for nature.
The film would primarily focuses on a family of Punan Batu (12) A sub tribe of the Punan tribes.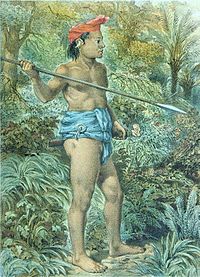 The Punan Batu ("Cave Punan") are the last known mobile hunter-gatherers in Borneo, and probably all of Asia.
They travel in small groups along a network of caves, rock shelters and forest camps in the forests along the Sajau River of northern Kalimantan. Genetic evidence shows that they are the direct descendants of ancient Pleistocene hunter-gatherers of Asia. Their way of life depends on the forest entirely.
When resources dwindle, prompt journeys start along  the very same  network of made up shelters rock and  caves  following the seasons of fruiting trees, wild honey and the nesting of swiftlets in a large cave where an underground river that partly defines their territory emerges to the surface.
They use message sticks attached to the trees  to communicate like we would use our cell phones, to request for aid to other groups, in case they need.
This call for aid is treated as a moral imperative, in their codes "adat" but may also contain some warnings about diseases, fires  or other dangers.
. Along with their pre austronesian genetic ancestry, their deep cultural heritage is also reflected in a poetic "Song language" which is unrelated to the other languages of Borneo.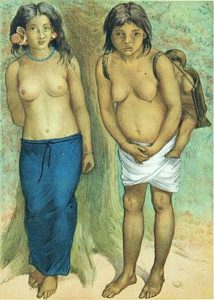 Alarmingly, the dominant theme of the song is the imminent threat posed by the recent encroachment of oil palm plantations on their territories and the subsequent  loss of their forests, manifest in the disappearance of honey trees, birds, and wild game. This loss of forest resources puts their very survival in jeopardy.
The Punan Batu extreme life cannot be farther away from the new Indonesian capital Nusantara to be built in the Bornean forest and yet similarities and correspondences will be found since Nusantara proclaims that it will be a green city.
Here the race is  getting closer to the present where the past meets the needs and possibilities of a near future.
NUSANTARA "The green City"
Located in eastern Borneo—the world's third-largest island—Nusantara is set to replace sinking and polluted Jakarta as Indonesia's political centre by late 2024.
It will sprawl across 256,000 hectares in East Kalimantan province on the Indonesian part of Borneo, an island the country shares with Malaysia and Brunei.
Government buildings and housing need to be constructed from scratch. Initial estimates were that over 1.5 million civil servants would be relocated to the city, though ministries and government agencies are still working to finalise that number.
Will the city really be 'sustainable'?
Indonesian President Joko Widodo has pitched a utopian vision of a 'green' city four times the size of Jakarta where residents would commute on electric buses.
Officials say the new metropolis will be a "sustainable forest city" that puts the environment at the heart of the development. 
Plans for the new capital – about twice the size of New York City and four times that of Jakarta – are ambitious. Officials tout the creation of a futuristic green city centred on forest, parks and food production that utilises renewable energy resources, 'smart' waste management and green buildings.
Digital renderings shared by the government show a city surrounded by forest, with people walking on tree-lined sidewalks. Buildings with plant-covered rooftops are surrounded by walking paths, ponds, clean creeks and lush forest.
The government has said it's working to be considerate of the environment. Signs of a more-conscious approach to construction are visible: patches of trees remain fenced-off to protect them from machinery, a plant nursery has already started for the replanting process officials promise and industrial forest surrounds the site.
They say they aim for the city to be carbon-neutral by 2045 and for 65 per cent of it to be reforested.
But with construction set to ramp up this year, environmentalists have cause for concern.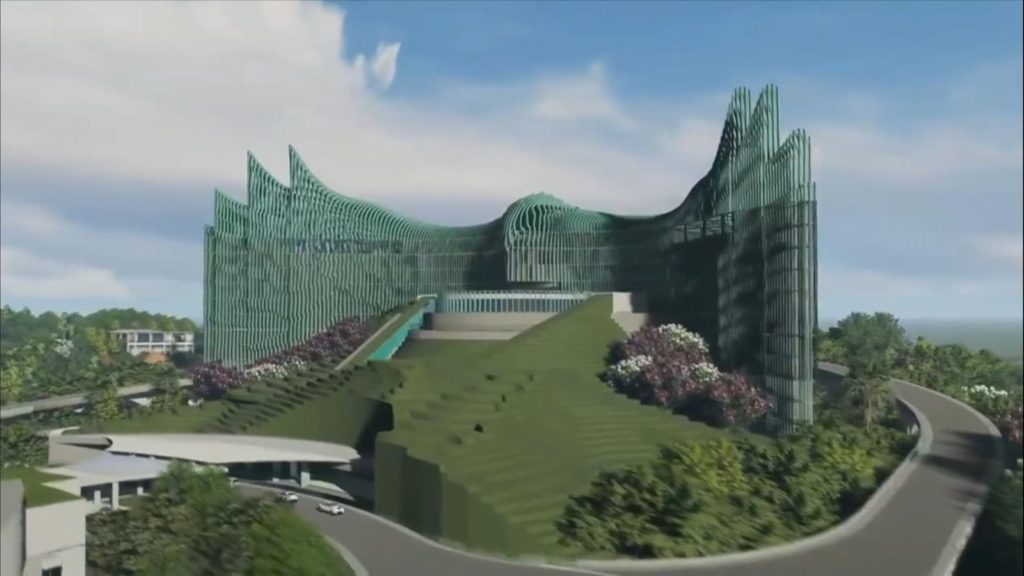 But the two-hour drive from Balikpapan city to the sweeping green expanse of Nusantara's "Point Zero" reveals the scale of the new capital's potential impact on a biodiverse area that is home to thousands of animal and plant species.
With construction set to ramp up this year, environmentalists warn building a metropolis will speed up deforestation in one of the world's largest and oldest stretches of tropical rainforest, estimated to be more than 100 million years old.
"It's going to be a massive ecological disaster," Uli Arta Siagian, forest campaigner for environmental group Walhi, told AFP.